Have you Registered for our PR Client Engaging Speakers 2015 Holiday Celebration Dec 11th?

2015 HOLIDAY CELEBRATION!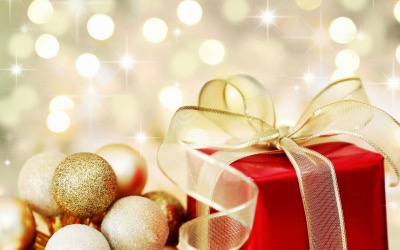 Come celebrate with us at our annual Holiday Celebration! This will be the ONLY Engaging Speakers meeting in December. All members and guests are invited to join us at one of our BIGGEST meetings of the year. You will enjoy:
Expanded Networking Time
Special Guest Speaker
An Elegant Lunch
Door Prizes and Raffle benefiting the I AM 4 Kids Foundation
Featured Speaker: 
WGN-TV Anchor Lourdes Duarte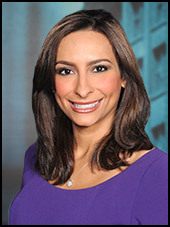 Lourdes Duarte is co-anchor of WGN Morning News from 4-6am. Prior to the early shift, Lourdes was co-anchor of WGN Evening News and a reporter for WGN News at Nine. Lourdes came to WGN-TV in September 2007 as a general assignment reporter for WGN Midday News, WGN Evening News and WGN News at Nine.
Prior to joining WGN-TV, Lourdes worked for three years as a reporter and fill-in anchor for WJBK-TV, the Fox affiliate in Detroit, Michigan. She also worked for two years as a reporter for WXIN-TV in Indianapolis. While there, she launched and hosted the station's public affairs program, "Hoy en Dia," and anchored daily news cut-ins for radio station WEDJ-FM. Lourdes was a reporter in Peoria at WHOI-TV and at Metro Networks in Miami, Florida for radio stations WLRN-FM and WTMI-FM. She got her start here in Chicago, working as a freelance reporter for Telemundo.
Lourdes has won several awards including an Emmy award for her work on "Hoy en Dia" and Society of Professional Journalists awards for Minority Issues Reporting. Most recently, she won an Emmy award for her story titled "Unlicensed and Serving." She also received an Emmy nomination for a story on deportation. Lourdes and a WGN photographer where aboard the plane that transported undocumented immigrants to their home country.
Currently, Lourdes hosts "Adelante Chicago" on WGN and sits on the board of Arden Shore Child and Family Services. In the winter of 2010, Lourdes began contributing video pieces to Hoy, Chicago's largest Hispanic newspaper." Last year, she was picked as one of DePaul University's 14 Under 40.
Lourdes' Charity of Choice
100% of the proceeds from the raffle go to Saint Pius V School. St. Pius V School, located in the Pilsen community in Chicago, serves students from Early Education through 8th grade. SPV offers full-day Pre-K programming and a wide array of before and after school programs for their students. Graduates go on to attend the best high schools in the Chicago area. SPV students thrive in a nurturing environment while being challenged daily by rigorous academic programming. Students learn values that complement their family's faith formation and help them become peacemakers in their community.